Balanced Healing
My Certifications
Diplomate of Acupuncture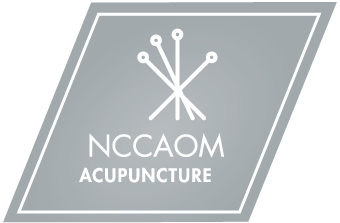 A Diplomate of Acupuncture is an acupuncturist who is certified by the National Certification Commission for Acupuncture and Oriental Medicine (NCCAOM®). It is a considerable professional achievement to earn the designation Diplomate of Acupuncture (NCCAOM). NCCAOM certification indicates to employers, patients, and peers that one has met national standards for the safe and competent practice of acupuncture as defined by the acupuncture and Oriental medicine (AOM) profession. For additional information, about the Diplomate of Acupuncture, please visit the NCCAOM Website.
State Licensed
Licensed by the State Medical Board of Ohio #65.000229
Professional Master's Level Acupuncture Degree
Graduate Magna Cum Laude from the American Institute of Alternative Medicine in Columbus, Ohio.
Military Stress Recovery Project
Through Acupuncturist Without Borders, trained to administer the National Acupuncture Detoxification Association's (NADA) protocol, a standardized auricular acupuncture protocol for behavioral health that alleviating symptoms of stress and trauma, reducing anxiety, improving sleep and mental clarity, provided through The Wellness Project. *Currently suspended due to COVID 19.